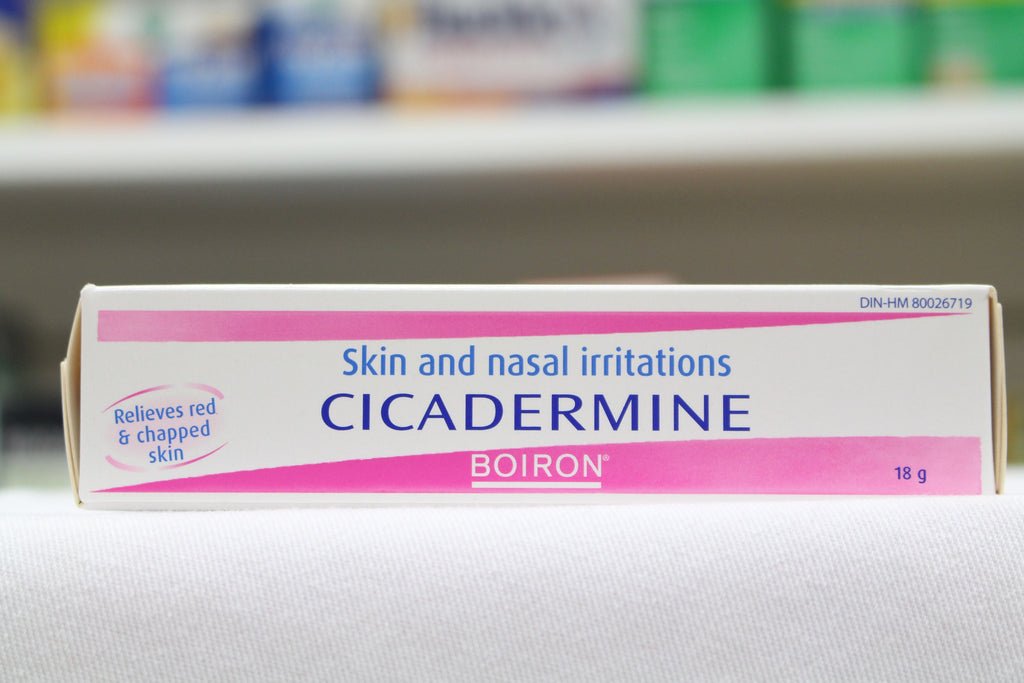 Cicadermine (Boiron)
Cicadermine relieves skin and nasal irritations, such as chapped skin, superficial wounds and redness, and facilitates healing.
How to use 
Adults and children 3 years of age and older: Apply a thin layer after cleansing the irritated localized area. Repeat as needed up to 3  times a day.
Cicadermine is available in an 18 g tube.