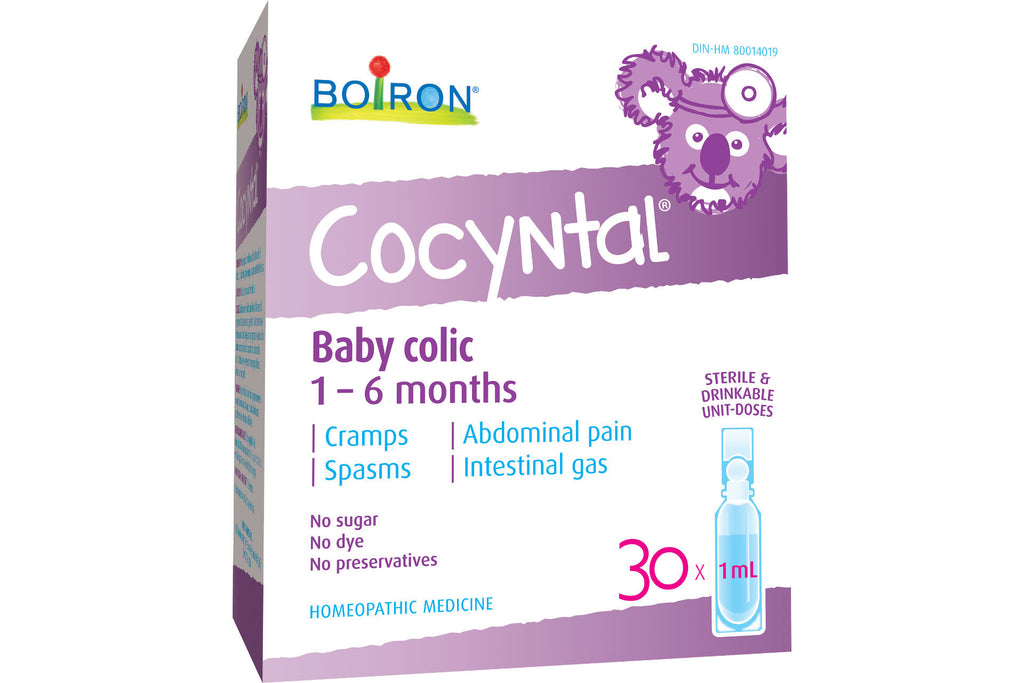 Cocyntal (Boiron)
Cocyntal relieves baby colic: abdominal pain, cramps, spasms and intestinal gas. Developed specifically for babies ages 1 to 6 months, Cocyntal's sterile water–based formulation contains no sugar, no colouring and no preservatives. It is an effective solution for soothing colicky infants – and their parents!
How to use 
Administer one drinkable unit-dose. If symptoms persist, repeat at 15-minute intervals for up to 2 additional unit-doses. Repeat dosing regimen as required with subsequent episodes of colic symptoms for up to a total of 12 unit-doses per day.
Available in 15 or 30 liquid unit-doses.