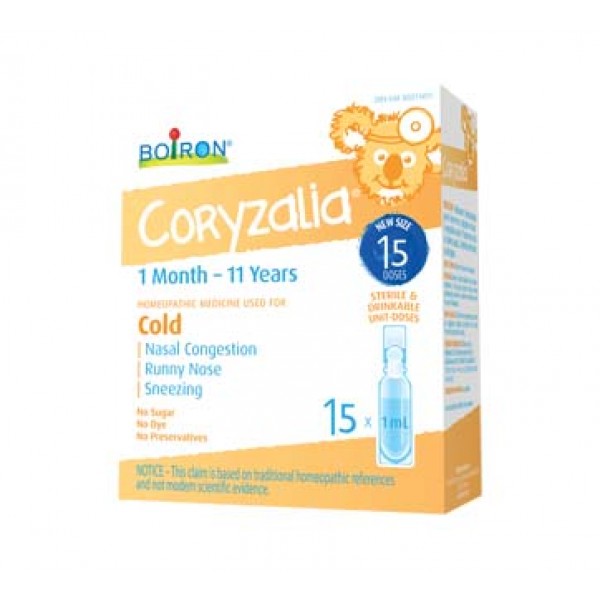 Coryzalia for Children 15x1ml (Boiron)
Coryzalia relieves cold symptoms such. as nasal congestion, runny nose and acute rhinitis in children ages 1 month and up. Available in easy-to-administer drinkable unit-doses, Coryzalia is sugar-, dye-, and preservative-free.

How to use
Administer one drinkable unit-dose at the onset of symptoms. Repeat up to 3 times per day. Reduce with improvement.

Coryzalia for Children is available in a box of 10 sterile and drinkable unit-doses.
This is a homeopathic product.