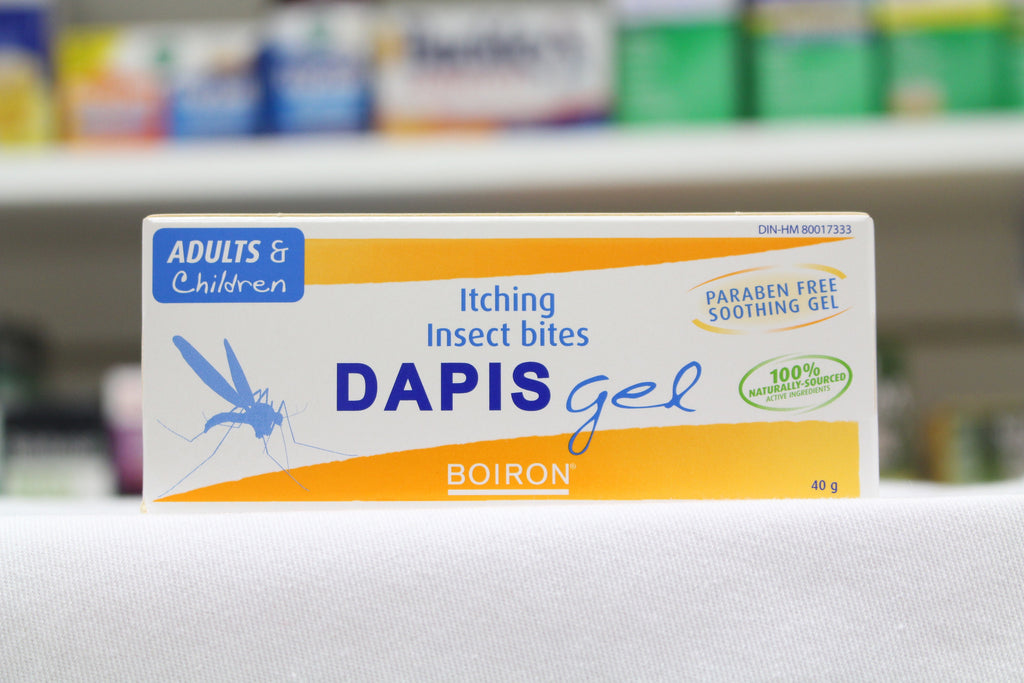 Dapis Gel (Boiron)
Dapis Gel alleviates pain, relieves itching and hives, and promotes the healing of insect bites in both adults and children.
How to use 
Adults and children: Apply on affected area, as soon as possible and as often as needed. Gently massage the skin.
Do not use for more than one week (7 days) without the advice of health care practitioner. External use only.
Dapis Gel is available in a 40 g tube.
This is a homeopathic product.