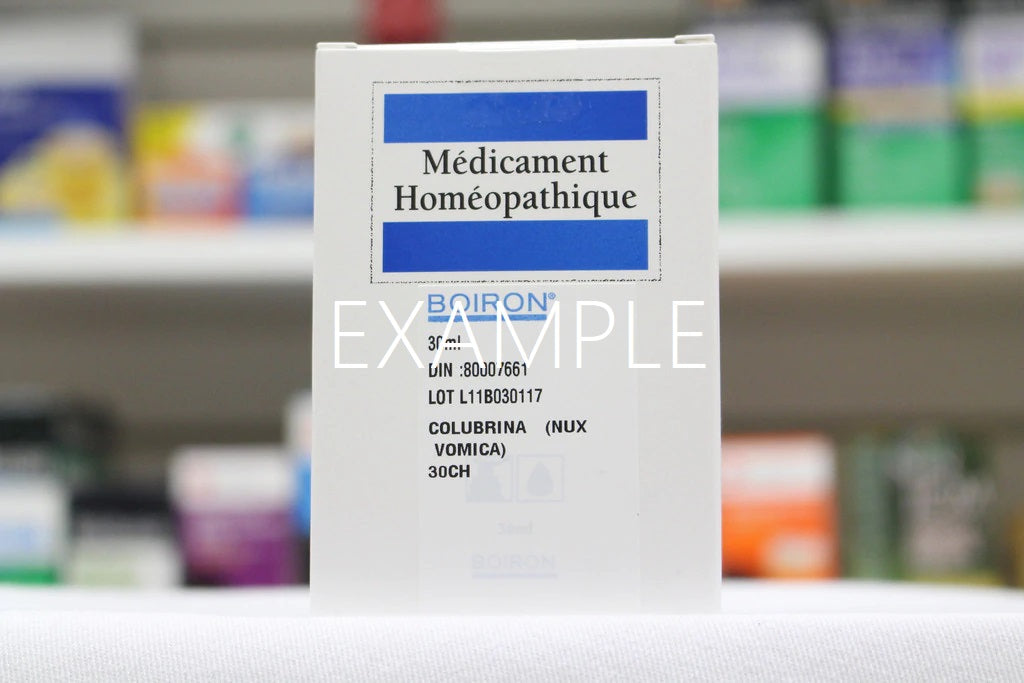 Homeopathic Liquid (Single Dilutions)
This is a custom product manufactured by BOIRON Canada.
Select your desired remedy, potency, and size.
Homeopathic Notations Explained
Potency Selection Guide 
Pharmacist's Disclaimer
These are liquid dilution preparations made from Mother Tinctures, to the specified dilution factor. The correct or ideal dilution is not described by scientific principles, but instead by traditional practises in homeopathy; therefore, it is recommended you speak to a homeopath, naturopathic physician, medical physician, or other healthcare provider if you are unsure about which remedy or dilution is right for you. Although generally safe, not all homeopathic medicines are free from potential side effects or drug interactions. Please speak to your pharmacist if you are taking prescription medications.
See Also: Homeopathic Pellets (Single Remedies)
See Also: Schusseler's Cell Salt Tablets
See Also: Liquid Mother Tinctures
See Also: Liquid Gemmotherapies (1DH / 1X)